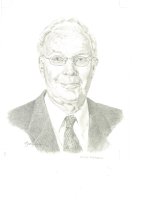 George R. McLaughlin
(1923 - 2013)
Inducted in 2003
Origin: Durham County
Nominated by: Dairy Farmers of Ontario
Specialty: Livestock - Dairy, Organizations
---
George Robert McLaughlin, from Oshawa and Beaverton, became one of the most outstanding leaders in Canadian agriculture. He made his mark as an extremely successful dairy cattle and sheep farming practitioner and as a particularly effective and passionate participant in public affairs relating to agriculture and food.
George McLaughlin served for eleven years as founding chairman and principal architect of the Ontario Milk Marketing Board providing the integrity, insight, vision and leadership to develop the organization that became one of the premiere farm organizations in Canada. He set out to make the Board a successful, commercial marketing enterprise second to none. George influenced the establishment of a proper, defined set of responsibilities for all who were involved. His Board established objectives, policy and goals to provide order to the milk marketing process. This launched milk supply management, market expansion, milk recording, milk quality, multiple component testing and pricing and led to active participation in the International Dairy Federation. George made certain that communication of information existed among all the stakeholders in the milk industry. Mr. McLaughlin earned an international reputation for breeding and exporting Holstein cattle and sheep from Elmcroft Farms Ltd at Beaverton. Farmers from all over the nation came to the farm to study his innovative methods and invited George to come to their organizations to speak on farm management techniques and skills.
George McLaughlin earned a reputation for leadership, foresight and tenacity recognized by agri-business, governments and educational institutions. He was president of the Holstein Association of Canada, Dairy Farmers of Canada, founding chairman of the Ontario Sheep Marketing Agency, chairman of the Farm Debt Review Board and president of the Ontario Institute of Agrologists. George was a member of the Advisory Committee to the Farm Credit Corporation, the Consultative Committee to the Canadian Dairy Commission, the Board of Governors of the University of Guelph, and the Durham Board of Education. He also was engaged to provide his unique expertise as consultant by the governments of Prince Edward Island, Ontario, Canada, India, Swaziland and Guyana; the Ontario Pork, Ontario Chicken and Ontario Cream Marketing Boards; and by CIDA and Semex Canada. Past honours, include being named to the Order of Canada, Fellow of the Agricultural Institute of Canada and member of the Canadian Agricultural Hall of Fame, illustrate the high regard in which George McLaughlin is held. George also was the recipient of the New Holland Award of Recognition for Distinguished Service to Agriculture, the H.R. MacMillan Laureate in Agriculture, Dairy Bureau of Canada Gold Medal and the Centennial Medal from the Ontario Ministry of Agriculture, Food and Rural Affairs.