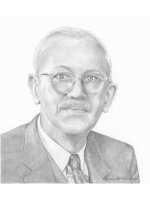 John Charles Steckley
(1887 - 1965)
Inducted in 2017
Origin: Kent County
Nominated by: Junior Farmers' Association of Ontario; Westag Alumni Association
Specialty: Education
---
After graduating from the Ontario Agricultural College with a B.Sc. (Agr) in 1911, John Steckley became the Agricultural Representative in York County. Here he began to organize a series of winter short courses to encourage young farmers to keep abreast of advanced agricultural innovations and best practices. For the next eleven years, Steckley honed his skills in delivering agricultural education to rural youth, knowing that they would take their knowledge back to their parents' farms and increase food production in Ontario.
In 1912, the first four Junior Farmer Clubs were started in Ontario, with Jack leading the original one in York County for a decade. These clubs ultimately developed into what we now know as Junior Farmers' Association of Ontario which, along with 4-H, has made great contributions to the education of rural youth throughout Ontario and Canada.
In 1922, Professor Steckley was appointed as the Head of the Animal Husbandry Department at OAC, as he was now well known for his abilities as an educator, an outstanding livestock judge and as an innovator.
In the late 1940's, J.C. Steckley became the Director of the Western Ontario Experimental Farm where he emphasized extension work through crop tours, farm equipment demonstrations, seed judging, nutrition and genetic research on hogs, the development of parent stocks for Ontario's first corn hybrids and other key agricultural innovations to grow and develop Ontario agricultural production.
He was the first to recognize the need for a Western Ontario Agricultural School in Ridgetown. He incorporated a two year agriculture diploma course, built a student residence and the first class of 39 students began in 1951. Steckley remained as the first Director of the WOAS until 1957 and will be remembered for his important work in agricultural extension, rural youth education and the application of research results to continually improve production on Ontario farms.
It is important to acknowledge and award the innovators of the past as they have facilitated the impressive growth and modernization of agriculture in this Province. Certainly Professor J.C. Steckley was responsible for many of the building blocks upon which Ontario agriculture in the 21st century now stands. Today, the Ontario Agricultural Hall of Fame is proud to induct John "Jack" Charles Steckley.