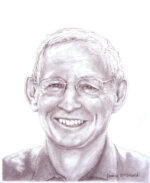 Patrick Lynch
Year of birth: 1946
Inducted in 2022
Origin: Peterborough County
Nominated by: Ontario Certified Crop Advisor Association
Specialty: Crops
---
Pat Lynch has been a widely respected crop specialist in the Ontario agriculture industry for nearly 50 years. He began his career in 1973 as a soils and crops specialist with the Ontario Ministry of Agriculture and Food, distinguishing himself by introducing new crop production techniques, initiating soybean production in new regions, promoting direct cut solid seeded white beans, and co­launching a pesticide course, the current Grower Pesticide Safety Course in Ontario. He started weekly information sharing meetings with industry which are now held as agronomy sessions across Ontario. During Pat's time as a soil and crops specialist in Perth/Huron Counties, he started county newsletters.
In 1985, he joined Cyanamid Canada (sold to Cargill in 1988) as a senior agronomist where he significantly initiated a crop consulting service in Ontario.  The successful model was then used to develop similar service in western Canada and parts of the US and Brazil. This became the largest Canadian fee-for-service consulting program of its kind, offering crop planning, scouting, and cropping recommendations for farmers. Pat also instituted a rigorous training program for new agronomists and sales representatives to ensure their advice to growers was the best.
In 2008, he became an independent consultant directly consulting with growers. In addition, he co-authors a weekly agronomy newsletter. Pat has been writing a regular column in Better Farming magazine and its predecessors for 40 years. He is also a constant contributor of articles in Ontario Farmer. He has a passion for extension work and is known as an excellent presenter and debater.  He is quite willing to present controversial, innovative ideas, challenging the norm and encouraging people to think outside the box when addressing issues.
Pat helped to introduce the Certified Crop Advisor Program to Ontario through development of performance objectives and the CCA examination. This certification program now includes over 650 professional crop advisors in the province, all capable of transferring the latest agronomic knowledge to growers. He was also part of key crop production committees which helped to establish crop research priorities and publishing research results in extension publications. He connected CCA members to no-till farmers in Ohio and thus facilitated the reduced tillage and soil conservation movement in Ontario.
When Pat was Chair of the CCA Board (2003-04), he initiated the idea of an annual Certified Crop Advisors conference offering continuing education and professional development opportunities for CCAs. The conference is now in its 19th year, even pivoting to an online format during COVID-19.
In summary, Pat Lynch is an agronomy professional who has trained crop specialists who then train others to excel as agronomy professionals. This is the true definition of creating a lasting legacy within the mighty Ontario agriculture industry.
The Ontario Agricultural Hall of Fame welcomes Pat Lynch as an important inductee.